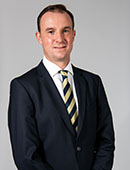 Daniel Hopp
President of the St. Leon-Rot Golf Club
Daniel Hopp succeeded his father Dietmar Hopp as the club's President in 2020. Daniel Hopp is an excellent golfer, a deeply connected and active member, a passionate athlete as well as an experienced sports manager and businessman. Daniel Hopp was elected without a dissenting vote.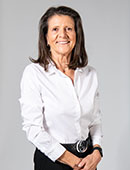 Helga Kowohl
Vice-president and game captain of the St. Leon-Rot Golf Club
Helga Kowohl has been working at the St. Leon-Rot Golf Club for many years, including 9 years as a youth officer until she took office as vice-president and captain in November 2017. She became the successor to the previous Vice President Günther Baumgärtner, who assumed this position in 2001 by Claus Peter Schenk and filled it with great commitment until November 2017.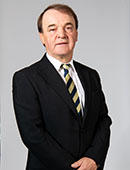 Miro Bradic
Treasurer and Secretary of the Golf Club St. Leon-Rot
In 2020 Miro Bradic was appointed as the new treasurer and secretary of the St. Leon-Rot Golf Club. This position has been held by Dieter Matheis since the company was founded, who resigned in 2003. He was then followed by Berthold Wipfler, who held the office until 2020.