History
On April 26, 1997, our President Dietmar Hopp inaugurated our course "Rot". Since then, enough has happened at St. Leon-Rot to take our breath away. We have built courses which match national and international standards; we have established training facilities which fulfil every dream; and we constructed halfway houses which have developed to become the location for numerous celebrations over the years. This continuous change and our incessant striving for further improvement as well as our members' distinct sense of fairness have turned St. Leon-Rot Golf Club into what it is: A club which sets standards in many ways and enables its members to experience the unexpected, such as: Great tournaments which have attracted about 100,000 golf players to our club so far. An event for pros which prompted the world's best player, Tiger Woods, to visit our beautiful region as often as three times. Teams across all ages which have been among the best ones in Germany for years. We owe this story of success to our dedicated members and most of all to one man without whom the last few years would not have been possible: Dietmar Hopp, the founder and President of our club, a visionary and the reason we are sure that St. Leon-Rot Golf Club will always keep improving...
Milestones

1993: First plans for construction of golf course in Walldorf devised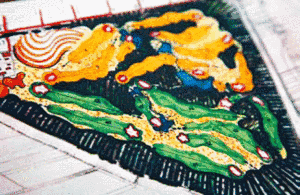 October 1995: Start of construction of golf facility St. Leon-Rot
Course Rot, executive course, Driving Range 1, training areas, exterior design of our club house, caddy halls, entry area, parking lots, playground, public and internal paths, bridges over the creek Kehrgraben and the river Kraichbach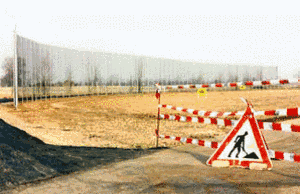 Spring 1997: Completion of Course Rot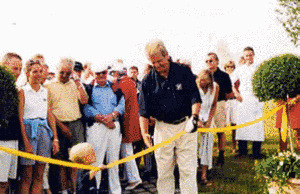 Summer 1997 to spring 1998: Construction of island green

Autumn 1997 to spring 1998: Expansion of paths for golf carts on Course Rot

Summer 1998 to Spring 1999: Construction of new holes 8 & 9 on Course Rot

1998: Expansion of club house

Autumn 1998 to spring 1999: Construction of Halfway House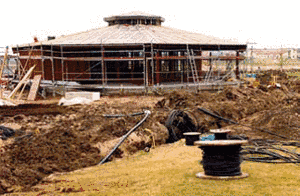 Winter 1998 to autumn 2000: Construction of depot and administration building incl. 215 parking lots

Autumn 1999 to summer 2000: Relocation/new construction of driving range

1999: 1st Construction phase Course St. Leon
Building permit: 05/10/1999
Modification of the river Kraichbach in harmony with Nature, construction of a new bridge over the river Kraichbach

1999: Expansion by terrace with vegetation

1999: First tournament Deutsche Bank – SAP Open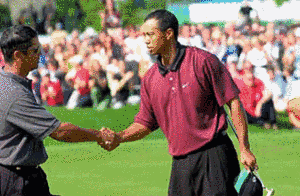 Summer 2000 to autumn 2000: Construction of 173 parking lot for guests

Summer 2000 to autumn 2001: Construction of Halfway House II and citizens' pavilion

Autumn 2000 to summer 2001: 2nd Construction phase St. Leon
Planting of vegetation, paths for caddies, landscaping for shelters, etc.

Autumn 2000 to summer 2001: Construction of Pro Shop

Spring to autumn 2002: Construction of new video house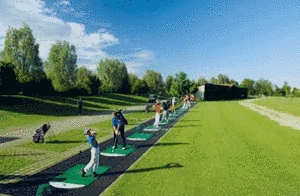 Spring to summer 2004: Modification of lake and hole 1 Course St. Leon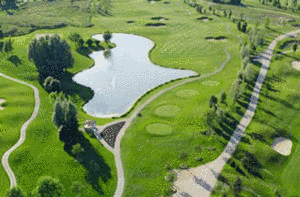 Autumn 2004 to spring 2005: Modification of hole 9 Course Rot

Spring to summer 2005: Modification of holes 1 & 9 executive course

2005: Construction of barbecue lodge at Halfway House I

2005: Opening of our children's course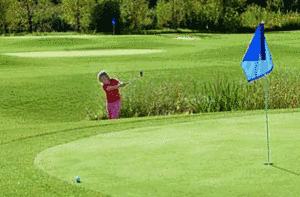 Autumn 2006 to April 2007: Construction of e-cart depot at Opelstrasse 28

2007: Interruption of "Golf Ressort" project due to construction of 3rd course & hotel

August to November 2009: Conversion of club house for code access to locker rooms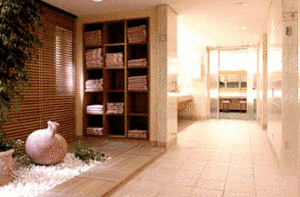 January to March 2010: Conversion of video booths to accommodate GASP LAB video system incl. Balance Board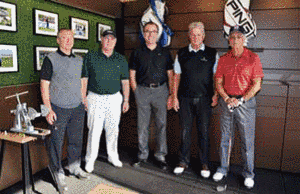 February to September 2011: New construction of lounge for fitting and athletics court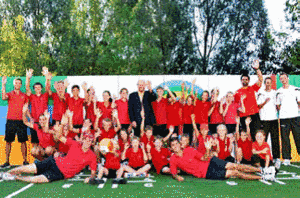 2011: Construction of Allianz Indoor Short Game Centre of Excellence
Ground-breaking ceremony: 21/07/2011
Opening: 07/11/2011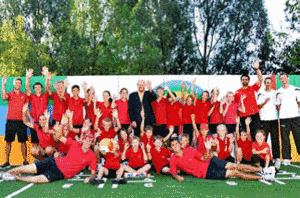 2011 – 2012: Mirroring of Driving Range
Start of construction works in week 38 of 2011
Opening on 24/05/2012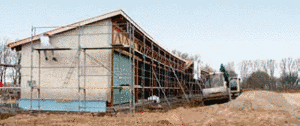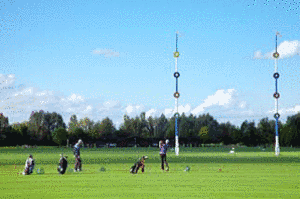 Summer 2012: Installation of new air-conditioning in locker rooms of club house

September 2014: Solheim Cup Charity Promotion Event "One Year to Go"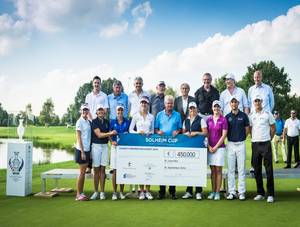 September 2015: Solheim Cup und PING Junior Solheim Cup