Sports Partner
As a company in the Rhine-Neckar metropolitan region and partner partnerships: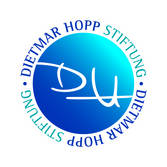 With the help of an elaborate youth support concept, for which the Dietmar Hopp Stiftung provides the necessary financial support, the aim is not only to continuously work towards the »hole-in-one«, but primarily to focus on acquiring social, mental and schooling skills throughout the year. With the aim that even those who do not make it to the new Bernhard Langer or Tiger Woods have undergone extensive personal development.
The focus is on values ​​such as rules, sportiness, fairness, competition and honor.